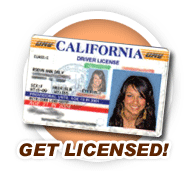 California Drivers Education With Fasttrafficschool.com
When you sign up for your Drivers Education class, consider your options. The State of California allows you to fulfill your Drivers Education requirement 100% on the web. Furthermore, recent DMV studies show that pupils taking a internet Driver's Ed option actually scored higher on their exit exams. When you choose an internet course for your son or daughter's Driver's Ed, you choose a highly interactive method of Drivers Education that they can relate to and learn from more effectively than from traditional lecture style Drivers Ed. But don't take our word for it, take a no obligation trial of our course and see for yourself!
DMV Licensed Driver School For Earning A CA Operator's License
Finish the course created by a leader in the California Driving School industry with over 15 years experience in teaching Traffic Safety in Winnetka, CA
Take your Drivers Ed class from any place in Winnetka
Rest assured with California approved courses for gaining your official Drivers Ed Completion Certificate
The Convenient class: complete the Fast course at your own convenience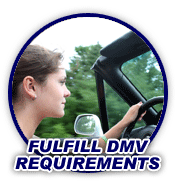 California Driver School Services
Great News! Not only do we provide excellent on line Drivers Education in your area, we also offer driver school services! Yep, we have driving lessons in Winnetka with the area's top driving instructors, hybrid SUVs and Prius vehicles, and first rate driving school lesson plans!

Get more information regarding our California by visiting our FastTrafficSchool.com driving lessons page.
A True Drivers Ed Leader In Winnetka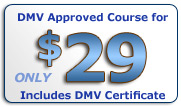 FastTrafficSchool.Com has partnered up with the forerunner in the on-line Driver Ed business: DriversEdDirect.Com. When you purchase FastTrafficSchool.Com, you get Fast Driver Ed at a low cost price and the FastTrafficSchool.Com 100% guarantee - the best CA accepted Drivers Education course available - now that's California Driver Ed you can have faith in!
Don't Overpay For Your On-line Driver Ed In Winnetka, Ca.
Awesome news! Our Driver Ed on-line course cost is normally $39, but with FastTrafficSchool.Com you get an added $10 off - that means you pay as low as $29!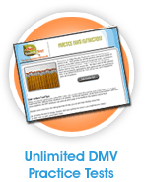 Yes! California Driver's Ed Requisites Can Be Taken By Driver's Education On The Internet In Winnetka!
You are entitled to finish Drivers Education in Winnetka to earn your Fast Driver's Education Completion Certificate.
More Reasons California Drivers Education Is The Wise Choice For Your Child
Find DMV Paperwork and Resources for California
Become a Better Defensive Driver
Play Free Parking Games
Free DMV Practice Tests

Your California Driving School Low Cost Leader
* Price matching for CA DMV Approved Driver Education only